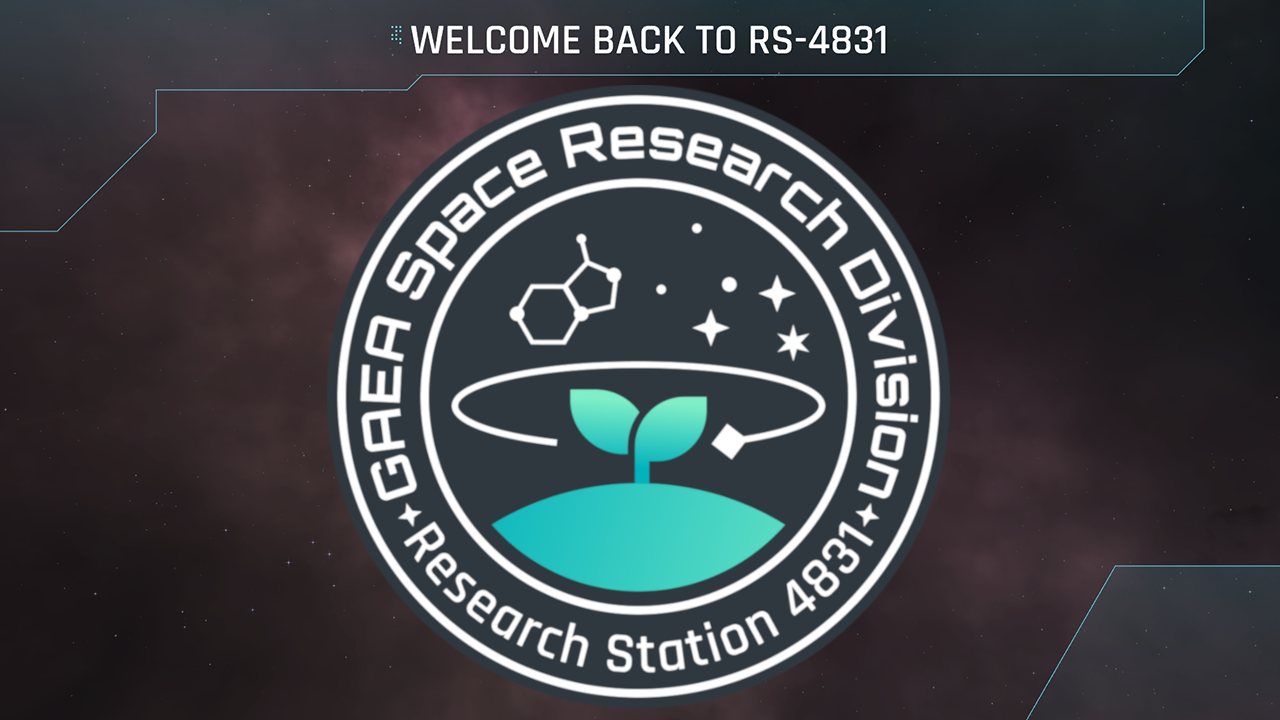 GAEA - RS-4831
DOWNLOAD: v1.1.zip

You are LT. Turner.
You have just received a biohazard distress signal from RS-4831!

You must investigate the cause, and report on your findings.
Good luck LT.


Explore GAEA - RS-4831 in this immersive, fully voice-acted, first-person, psychological horror game.


Our original build of the game was complete, but had a game breaking bug, where you could not progress from the very first door in the game. We have updated it to allow players to progress. We are aware that this will disqualify us from winning Brackey's Game Jam. We do not have the intention of Winning. We have been given permission from Admin to release this way. Hope you enjoy our submission from our many wonderful talented people!
Credits:
STARRING:

Maxwell Osborne (PantslessVA) as SUPPORT CREW
Michael Suggs as ABEL

LOG VOICES:
Hannah M. Colman (Zel) - Lisa W. Gauen
Zachary Lim (Xenika) - Hansern Yen
Paul Greene Dennis Tyrone LaProulx - James R. Warden
Cary Watson (Tetsu) - Liam J. Connor - Harold Donaghue - Manuel Garcia -
Capt. William E. Pearson
Tom Gilvear - Ed Vayner
Preston Pierce - Farah Muhammed PhD

LEVEL DESIGN / SCRIPTWRITING / ART DIRECTION:
Zachary Lim (Xenika)

SCRIPTING & DIALOGUE PROGRAMMING:
Lascario Pacheco (Zcyon)

GAME MECHANICS PROGRAMMING:
Fedon Zenios (Tekler)

UI / UX / GRAPHICS / MOTIONGRAPHICS-
Eber Alegria (NeoRaptor)

3D MODELLING:
Alex Hooi (Lynx)
Aviv Hauyn (Spud)
Jake Chapman (Chapstic)

GUEST MODELLER:
ArmyGear

COMPOSER / VOICE DESIGNER / CUTSCENE SOUND DESIGN:
Cary Watson (Tetsu)

SFX DESIGNER / SOUND PROGRAMMING:
Stanislav Bovbel (Zzogg)
| | |
| --- | --- |
| Status | Released |
| Authors | Xenika, Zcyon, Tet-su, Eber Alegria, SpudTatterson, Tekler, Zzogg, Lynx |
| Genre | Interactive Fiction |
| Tags | 3D, Atmospheric, First-Person, Horror, Narrative, Psychological Horror, Sci-fi, Singleplayer, Story Rich, Unity |
Comments
Log in with itch.io to leave a comment.
Played your game and put it in a compilation video, the footage starts at 38:34
Might be a little biased being in the game, but I thoroughly enjoyed the storyline and gameplay. Some small clipping of objects/some of the floor panels were flashing in the beginning but overall a great little game! Turned out much better than I expected it would as well!